Posted by Lorren on November 22, 2012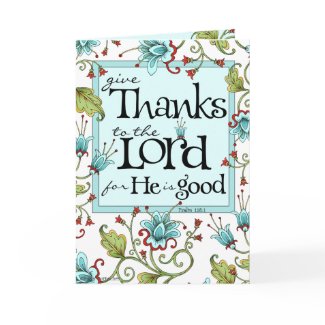 Happy Thanksgiving! I hope that you have a wonderful day. While you are enjoying your food and spending time with your family, it might be a good idea to think about the people that are less fortunate than you.
I don't know what your situation is. There are so many hurting people in the world today. I was watching The Glenn Beck Program on The Blaze on Tuesday night, and I was saddened to see the devastation caused by Hurricane Sandy. We take so many things for granted. Among the possessions that were lost in the hurricane was a little girl's doll. I remember when our house caught on fire; we went to stay with my mother-in-law for a few weeks until we could rent the place where we currently live. Although my husband saved my daughter's favorite doll from the fire and smoke damage, somehow we lost it when we moved. My daughter was devastated; it still saddened her a year afterwards. If you were not displaced because of the hurricane, that is one thing that you can be thankful for.
People that live in Israel or Gaza are hurting today as well. As I am writing this (a little ahead of time), the people in the Middle East are still fighting. I'm thankful that I don't live in the middle of a war zone. While I don't have a ton of sympathy for Hamas terrorists, there are plenty of people living there that are just caught in the middle. Even the Hamas terrorists are blinded by Satan; many don't really know any better.
I have a friend that, last time I saw him, was addicted to drugs. He lost his family this year; they just couldn't live with it, and moved on. I'm not sure where he is; he could be homeless and living on the streets tonight. I'm thankful that I have a great family and a home to sleep in.
I lived overseas for a few years in the 2000s. I arrived there, in Italy, a few days before Thanksgiving. My husband and I spent the entire day in a hotel room playing a game on dh's laptop. We didn't have our desktop computers or even the internet. We didn't have a stove to cook things with; we ended up microwaving a couple of turkey TV dinners and spending the day together by ourselves. I'm thankful that I have people to spend the day with, and I won't be eating my Thanksgiving dinner out of a box that I found in the frozen section.
If we're alive, there is always something to be thankful for. As I am a saved Christian, I will have something to be thankful for even after I die. I hope that you can see the blessings in your life today, even if you don't have a lot of money or are struggling with where life has taken you.