Posted by Lorren on November 25, 2012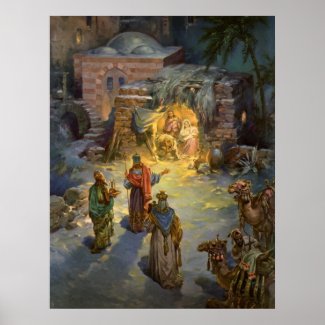 The Christmas season is upon us; many of us will go out shopping for gifts for our friends and loved ones. Some will do a lot of baking (or eating). Many of us will spend time with our loved ones; perhaps even loved ones that live far away. No matter what you do, don't forget to keep the Christ in Christmas.
This Christmas might be tough for some. The economy in countries around the world is still quite weak; many people will not be able to buy the gifts that they would like for the people that they love. Some might even have difficulty buying food to have a nice feast on Christmas day. That isn't what matters in life though. What matters about Christmas is that Jesus came to earth for us a little more than 2000 years ago. He came to earth so he could forgive us of our sins. He came on earth as a little baby so that he could die for us.
I like this poster of the Nativity. It reminds me of what truly matters.