| | | | |
| --- | --- | --- | --- |
| The Dark Side of Fat Loss | | | |
Written by Brooke Lorren
Monday, 31 December 2012 20:05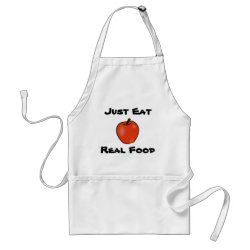 The New Year often brings renewed interest in health and fitness to a lot of people. I'm sure that I'll see a lot more people at my gym, for example. It also brings a lot more sales of exercise equipment and fitness books.

If you're interested in a book that really explains how your hormones interact and causes you to either gain or lose weight, Sean Croxton's The Dark Side of Fat Loss is a great book.

This is not your everyday, calories in equals calories out diet book. Sean Croxton has been working with real people for years - and as you may know, if you've ever tried a low calorie diet and didn't lose weight, it's not always Calories in Equals Calories out. They did an experiment once where people actually gained weight while eating 300 calories a day. It's often what you eat that matters, and less of how much. The nutrition in your diet is what matters the most. A 300 calorie a day diet consisting of Diet Coke and bread might not result in weight loss (and will probably make you sick).

This book explains why calories in doesn't always equal calories out. It goes into things like insulin and your adrenals, and how everything you eat interacts with your body to either put weight on or take it off.

If you need a little motivation for the New Year, this might be the book for you.

Last Updated on Thursday, 21 February 2013 08:03